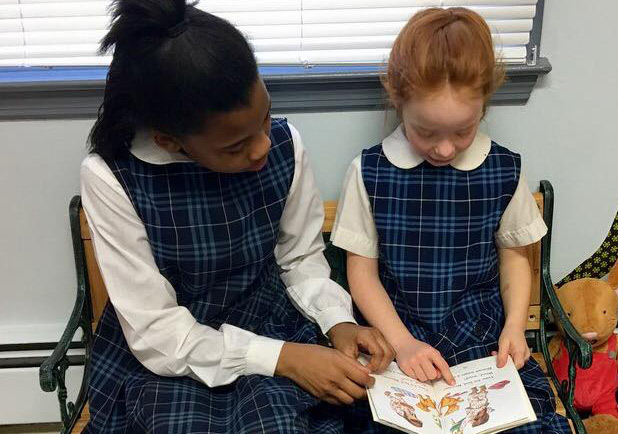 Tuition is processed via the FACTS Tuition Management System.
Payment plans are available via FACTS as Pay in Full, and 9 months, 10 months, or 11 months plans.
A discount of 2.75% will be applied to any tuition paid in full by lump sum by June 24, 2017. Pay in Full Discount is applied after all multi-student and other discounts are calculated. Please check with the financial secretary for more information.
An enrollment fee is applicable upon acceptance.
Schedule of Fees (2017 - 2018)*
Registration
per Student

1st Student Tuition

2nd Student Tuition

3rd Student Tuition

4th Student Tuition

Preschool

$398

For preschool tuition prices and locations, please consult our Preschool Tuition Guide.

School of Grammar



Kindergarten Full Day



1st through 5th Grade

$398

$7,975



$8,975

$7,475



$8,475

$6,975



$7,975

$6,475



$7,475

School of Logic



6th through 8th Grade

$398

$9,450

$8,950

$8,450

$7,950

School of Rhetoric



9th through 12th Grade

$398

$9,950

$9,450

$8,950

$8,450

ADDITIONAL FEES AND INFORMATION

Capital Improvement Fee Per Student

$185

Multi-Student Discount will be calculated using highest to lowest grade regardless of school attending. All payments are paid through FACTS Tuition Management.
FACTS Tuition Annual Bank Fee

$45

New Student Application/Testing Fee

$125
EXTENDED CARE
Extended Care is available for all grade levels. You may elect to sign up for the school year or pay hourly as needed. All rates are billed per 15-minute blocks. All extended care charges may be applied to your FACTS Account.
Hourly Rates
Yearly Rates
1st
2nd
3rd
7:00 to 7:30 AM
$10 per hour
AM Only
$1,250
$1,050
$1,000
3:00 to 6:00 PM
$10 per hour
PM Only
$1,950
$1,750
$1,700
AM/PM
$2,950
$2,600
$2,450
After 6:00 PM
$25 per 15-minutes
Early Release Wednesday 12:30-3:00 PM $150 per year
School Hours - Kindergarten - 12th 8:00 AM - 3:00 PM
These fees are estimates. They are provided to assist families with budget planning. Prices are subject to change.
International Students Schedule of Fees 2017-2018
Grades K-5

Grades 6-8

Grades 9-12

Registration Fee
$1,500
$1,500
$1,500
Tuition
$10,500
$13,000
$14,500
Capital Fee
$175
$175
$175
FACTS Annual Bank Fee $45 per family
All tuition payments are paid through FACTS Tuition Management.
Other fees may apply for the Academic Resource Center, bus transportation, and extended care. For a complete list of these fees, please click here. If student requires home stay, please call the Office of Admissions for home stay fee and guidelines or email Linda Pargoe, Director of Admissions, or call (302) 834-2526.