"We need your help as we train the next generation of Christian leaders. If you would like to partner with us, please contact me via e-mail or call me at (302) 834-5020, ext. 827."
-- Dr. Timothy Dernlan, Head of Schools
Annual Fund
The Annual Fund is a campaign that happens every year to assist with the overall budget of Reach Christian Schools.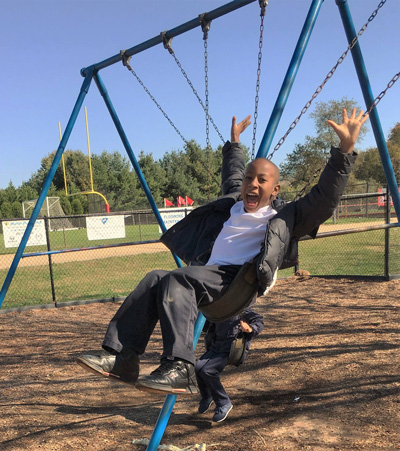 Each year, we need to raise approximately $200,000. Giving a general donation to the annual fund helps keep tuition low, eliminates debt, and assists with recurring operational needs. Contributions can also be made to an individual school or a particular program. Every dollar donated to the schools advances Christian education and help us to better form the souls in our care.
Annual fund contributions are directed toward the following:
Financial Aid - $180,000
We want every child to have the opportunity to benefit from a Christ-centered education. Financial aid provides tuition assistance to families demonstrating financial need or an unexpected hardship.
Operational Needs - $20,000
We typically have unexpected needs in fine arts, technology, athletics, academic resource services, experiential learning, and special programs that are covered through donations to the Annual Fund.
Capital Improvements
We will commence with the following improvements once we have raised 100% of the funding for the projects below:
Reach Cafe - $10,000
Start Date Goal: December 21, 2017
We are creating a gathering place at the Red Lion campus to build Christian community. The current chapel lobby is being converted to a cafe where parents can gather after dropping off their students or before picking them up. This community space will be open for prayer, work, coffee, and fellowship.
Red Lion Campus Chapel - $40,000
Start Date Goal: June 15, 2018
Our current campus chapel has become well-worn from the many hours of Bible classes, chapel services, and many campus events. Updating this area with new carpet, fresh paint, and 500 chairs will create a more beautiful and functional space for classes and school events.
Auxiliary Gym - $70,000
Start Date Goal: June 15, 2019
Our auxiliary gym needs a new floor, fresh paint, and bleachers. These updates will allow us to use the auxiliary gym as a competition area for middle school games and activities. Updating the auxiliary gym will free up space for high school athletics and events.
Specific Donations
If you desire to donate to a specific program or school, please communicate that to us, and we will earmark that donation and apply it appropriately. Specific donations can be made to the following areas: fine arts, technology, academic support services, experiential learning, athletics, or any other area of interest to you.
Methods of Giving
We truly appreciate the generosity of those who give to this vital ministry. It is a wonderful privilege to be trusted as stewards of the gifts you give.

Financial contributions may be given in the following ways:
cash
check
electronic checks via this web site and Paypal
credit cards via Paypal (Mastercard, Visa, American Express, Discover)
gifts of stock
corporate matching gifts
Donate today by mailing your contribution, delivering your contribution in person, or by using one of the many online payment options below:
Tax-deductible Information
Reach Christian Schools, Inc. is a 501(c)3 non-profit organization. You will receive a receipt for your tax-deductible contribution. Thank you for your generous gift! If you would like to see a copy of our 501(c)3 paperwork or need our EIN number, please email Dr. Timothy Dernlan, Head of Schools.