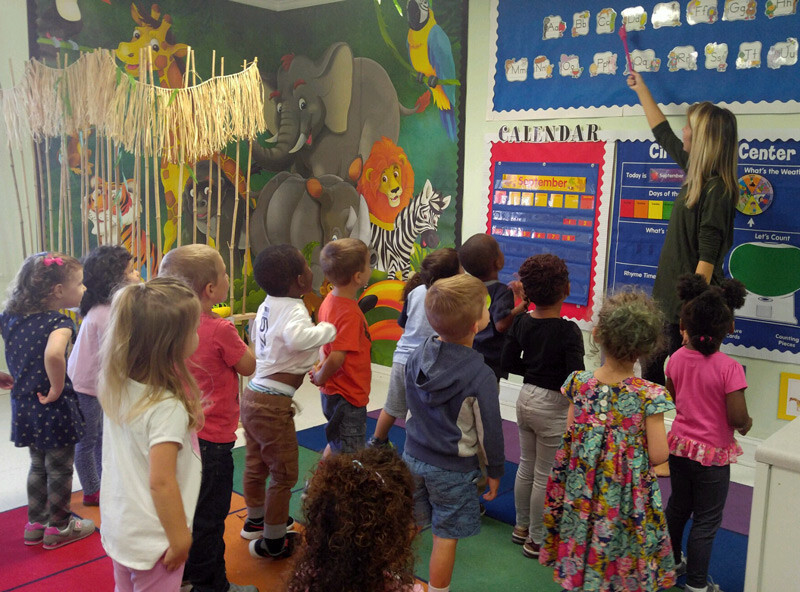 Red Lion Christian Academy offers an accredited preschool program for three- and four-year-old students on Red Lion campus. Our campus offers an environment intentionally designed for young learners. Children, who are three and four years old by August 31 are now being accepted for both campuses through the Admissions Office. Part-time and full-time classes are available with the option of before and aftercare as needed.
Preschool at Red Lion
P3 and P4 – 3 Day Full (Monday, Wednesday, and Friday, 8:15 a.m. – 3:00 p.m.)
P3 and P4 – 5 Day AM (Monday through Friday, 8:15 a.m. – 11:30 a.m.)
P3 and P4 – 5 Day Full (Monday through Friday, 8:15 a.m. – 3:00 p.m.)
Preschool Hours
Half Day 8:15 a.m. – 11:30 a.m.
Full Day 8:15 a.m. – 3:00 p.m.
Apply or Request a Tour
Is your child ready for preschool? Begin the application process now via the link below or just request a personal tour. Enrollment is through the Admissions Office of Red Lion Christian Academy Our school staff are available to help with any questions you may have throughout the. enrollment process.
Attend an Open HouseTour Our CampusApply Online
Setting the Stage for Learning
At Red Lion Christian Academy preschoolers are truly students. Classroom management and curriculum complement each other to ensure that learning is happening at all times in a safe and comfortable environment. Children know what to expect and as a result, are ready to learn. The classrooms are inviting and engaging, filled with hands-on, thematic activities. Students are encouraged to explore and manipulate materials creating meaningful experiences. Special care has been taken to create a secure and nurturing environment that helps to strengthen each student's capacity to establish healthy relations with peers, to find joy and satisfaction in creative learning, and to respect themselves and others.
Instructors Who Care
The Early Education Center is staffed by experienced instructors and instructional aides who know and love Jesus as their Lord and Savior. They are dedicated to providing an enriching, nurturing, and educational environment that enables students to learn, grow, and, most importantly, know God's love. Teacher to student ratios are optimal, providing many opportunities for individualized instruction to meet the needs of all learners.
Partnering with Parents
We believe parents are our partners in education. By working together, we create a fulfilling and exciting learning experience for each child. We invite each parent to become an active participant in the daily life of our school and in the journey of our preschoolers. Regular communication keeps parents and teachers in sync with one another. Whether a parent helps in the classroom, chaperones a field trip, or reinforces curriculum at home, preschool is always a partnership.
All in a Day
Each day our preschoolers learn through physical play as well as a variety of hands-on activities. They are engaged and learning together at all times. Beginning with Creation, students learn about God's love and faithfulness through Bible stories and memory verses. Students hide the word of God in their hearts and hear the word preached each week at a special chapel just for them. Daily academic themes and units include language development, simple math concepts, arts and crafts, stories, music, and interactive games. The students are taught poetry, finger plays, and nursery rhymes through recitation and memorization. These lessons aid in the development of phonemic awareness, a crucial first step in learning to read. Students receive time to rest and refresh through age-appropriate breaks and transitions. This ensures they are always ready for the next exciting moment. Days are full of life and learning at Reach Christian Schools.