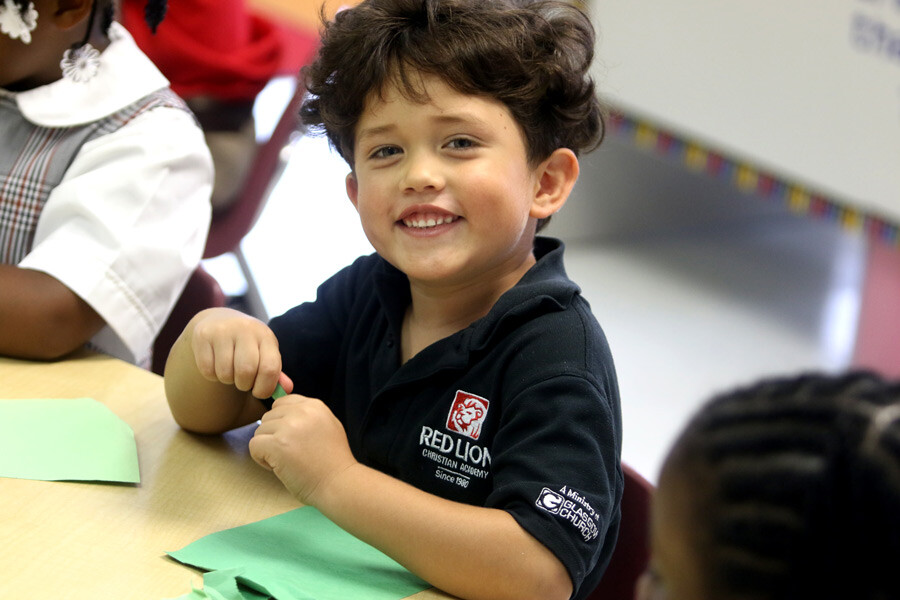 Thank you for considering Red Lion Christian Academy for the upcoming school year. We encourage you to visit our campus to learn more and experience our amazing school. To schedule a tour, call our Admissions office at 302-834-5020 or register for an individual campus visit.
Students and families can visit our campus in the following ways:
1) Open Houses
Our evening open houses are great opportunities to tour our campus, meet the admissions team, interact with teachers, and meet other prospective families. Please monitor our Facebook page for upcoming open houses.
2) Personalized Campus Tours
All campus tours can be done in-person or virtually. Request your tour today.
In-Person: Meet with our principal and member of our admissions team and tour our beautiful campus while learning about the many programs and opportunities Red Lion offers.
Virtual: A member of our admissions team will host an online meeting, during which you'll take a virtual campus tour and learn about Red Lion's programs and opportunities.
3) Student Shadow Experience
Come experience what a day in the life of a Red Lion Christian student is like! Guests are paired with Red Lion student ambassadors, then attend their classes with them, and are treated to lunch.
Notes about Shadowing:
Shadow days are 8:00-3:00 and are for students in grades 1st through 12th. Please report to the Red Lion Upper School Office at 7:45. A parent or guardian must be present to sign the student in and sign a consent form.
Shadow students must follow a modified version of our dress code. We ask that students come dressed in a plain-colored polo shirt, khaki or black dress slacks and closed-toe shoes.
Shadow students may want to bring something to read in case there is a test or quiz.
Students should be picked up in the Red Lion Upper School Office at the end of the day to be signed out.
Request a student shadow experience
Directions to the Red Lion Campus:
Red Lion Christian Academy
1390 Red Lion Road
Bear, Delaware 19701
302-834-5020
Campus Map: