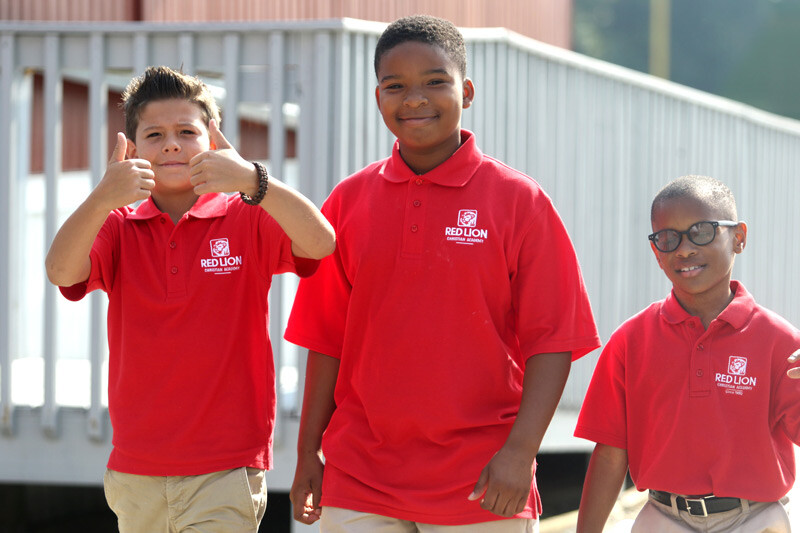 To glorify God by supporting Christian families in training and educating students so that Christ may reign supreme in every aspect of their lives (Colossians 1:18).
PHILOSOPHY OF CHRISTIAN EDUCATION
As a Christian school, in the biblical sense of this term, we include the following within our basic objectives:
To relate all subjects to the Triune God who reveals Himself in creation, in the Bible, and in Jesus Christ. RLCA strives to confirm in the minds of students the truth that final authority for all of life is found in the Holy Scriptures. School personnel believe and teach that a true knowledge of God and the principles of Scripture are basic to all true wisdom.
To educate every student with quality and excellence.To this end, RLCA provides its families with teachers who demonstrate high spiritual and academic qualifications. We will strive to provide a well-disciplined and enjoyable school environment and make use of both traditional and innovative teaching methods. Teachers will seek to maintain close communication with parents in order to deal with any and all matters that pertain to the students' education and welfare.
The Bible teaches that an individual's knowledge in the truest and fullest sense, begins with Jesus Christ; therefore, RLCA strives to guide children to receive Jesus as their personal Lord and Savior. In so doing, the school sees itself as an extension of the Christian home, working in concert with the local church. However, the Christian school is not seen as a substitute for either the Christian home or the church. The school is properly viewed as supplemental rather than substitutionary, since the primary responsibility for the training of children remains with the parents.
Since we believe that the Bible is the source of our knowledge about Christ, diligent study of the Bible is emphasized throughout the school. So that this study is not merely an academic exercise, the facts of the Bible are presented in the context of the great themes of the Bible and practical application in everyday, Christ-like living is stressed.