Giving
Giving to Red Lion Christian Academy helps keep tuition low, eliminates debt, and assists with school improvements. Contributions can be made to operating expenses or to a particular project. Every dollar donated to Red Lion Christian Academy advances Christian education and helps equip and encourage the students entrusted to our care. To God be the glory!
Thank You for Giving
Giving strengthens Red Lion! Friends and family have certainly blessed us this year. Together we raised just shy of $20,000 during the Chapel Chair Campaign. God is working a miracle in our midst as our Sanctuary receives the first fruits of giving. The chairs will arrive mid to late March 2020 and a special worship service is being planned. We hope everyone will attend and celebrate Jesus together. Additional donations centered around the new preschool HVAC system and athletics. Thank you!
Chapel Chair Campaign - $20,000
Preschool HVAC Campaign - $5,950
Athletics - $10,224
Methods of Giving
We truly appreciate the generosity of those who give to this vital ministry. It is a wonderful privilege to be trusted as stewards of your gifts. Financial contributions are tax deductible and may be given in the following ways: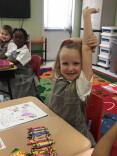 Cash in person via the Business Office
Check via US Postal Service or Business Office
Electronic checks via this web site
Credit cards via this website
Corporate matching gifts
Donate today by mailing your contribution, delivering your contribution in person, or by using one of the many online payment options below.
Tax-Deductible Information
Reach Christian Schools, Inc. is a 501(c)3 non-profit organization. You will receive a receipt for your tax-deductible contribution. Thank you in advance for your generous gift!