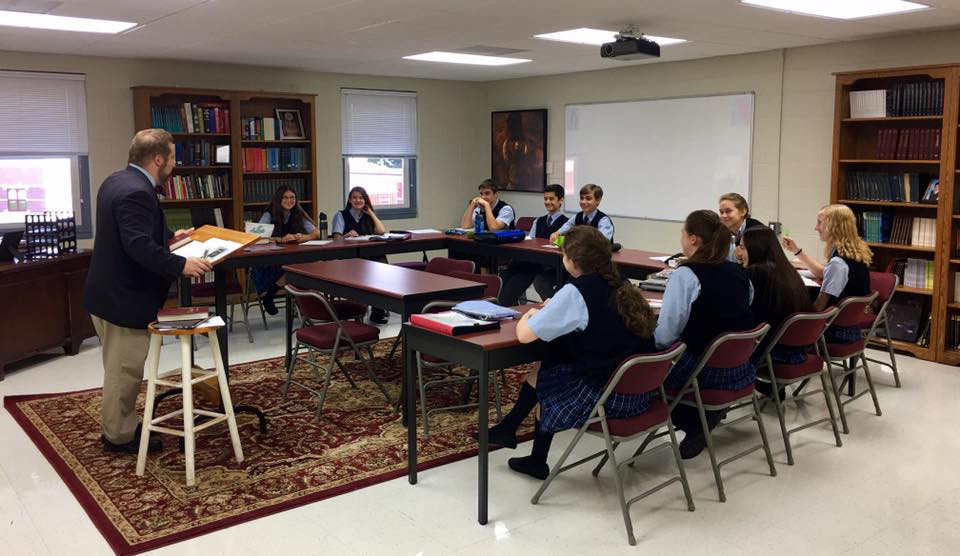 All the values that God teaches in His Word are essential for those who have been called by faith to believe on His Son, Jesus Christ. As parents, students, faculty, and staff called to work together at Tall Oaks Classical School, we believe the following values are particularly significant in our pursuit of the mission and vision of our school:
Excellence: Because of God's nature and what He has done for us, all our efforts at TOCS deserve our best effort. Excellence is the standard to which we will aspire in all our actions and work at TOCS.
His divine power has granted to us all things that pertain to life and godliness, through the knowledge of him who called us to his own glory and excellence (2 Peter 1:3 ESV).
Perseverance: Things of value are not achieved in the short-term; they require steadfast effort over time. Our efforts to achieve the mission of TOCS will be marked with perseverance.
But the one who looks into the perfect law, the law of liberty, and perseveres, being no hearer who forgets but a doer who acts, he will be blessed in his doing (James 1:25 ESV).
Joy: There is no value in joyless effort. All we do at TOCS, we will do with Christian joy.
These things I have spoken to you, that my joy may be in you, and that your joy may be full (John 15:11 ESV).