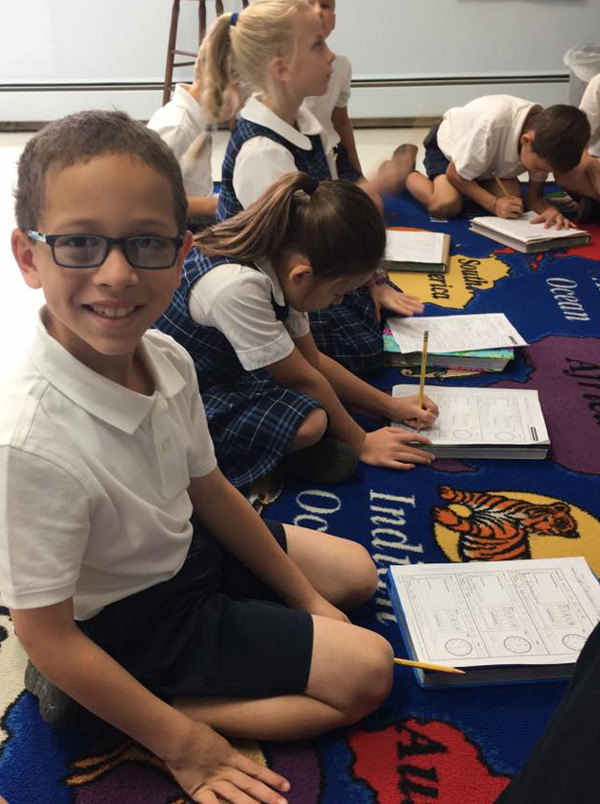 God says that His Word is perfect and pure, will make one wise, and is more to be desired than the most precious of things (Psalm 19). How can a young man keep his way pure? God says, by taking heed to His Word (Psalm 119:9). God commands that His Word be memorized (Psalm 119:11) to the end that He will be known, loved, honored and glorified and we will be blessed (Psalm 119:2). Knowing and using God's Word will thoroughly equip our children for every good work (II Timothy 3:16, 17). Let us obey God's command with joy and truly say with the Psalmist, "O, how I love Thy law!" (119:97)
The Westminster Shorter Catechism is one of the most beautiful documents written by man. It is in no way equal to Scripture, which is God's holy and inspired Word, but it is a wonderful summary of the major doctrines of Scripture. It was written for the purpose of assisting and encouraging people to know and love God and His ways so that they may truly glorify Him as He deserves. It is laid out in a form that is easy to memorize, and when the student has accomplished that task, he or she will have laid an excellent foundation for biblical thinking. We memorize about one third of the catechism each year.
The Westminster Shorter Catechism is essentially laid out in three divisions. The first third (questions 1-38) concerns the doctrine of God and salvation. The second third (questions 39-81) includes the Ten Commandments, with many questions being the exact Scripture from Exodus 20 and the other questions concerning the duties required and the sins forbidden. These are important to know since the Lord Jesus Christ Himself said that these commandments were not to be seen as an end in themselves, but rather are a "sum of all the Law and the Prophets." In other words, all other laws that God gives fall under one of these commandments. The third section (questions 82-107) involves the means of grace (the Word, sacraments and prayer) and focuses on the Lord's Prayer as Christ's example of prayer to us.

The first through twelfth grade students will have one or more catechism questions and one or more Scripture verses each week (first graders memorize Scripture only). Parents are encouraged to assist their children with the memory work due each week.